Saitama, had a lot of fun! 사이타마,오길 잘했다!
As part of "Saitama Center for Go Global Students" internship program, an international student from Korea interned at Saitama Tourism and International Relations Bureau for 5 days and wrote an article about Saitama City in Korean and Japanese. We would like you to enjoy reading it and experiencing Saitama City through the view of an internship student.   
You can read the original text from here (Korean and Japanese).
---
[English translation]
What comes to your mind the most when you think of traveling in Japan? Tokyo, the area most visited by tourists to Japan, is loved by people all over the world. Before I came to Japan as an international student, the only places I had visited as a tourist were Tokyo and Osaka. After that, I came to Japan as an international student and started to live in Saitama Prefecture, I finally got to know the place called Saitama. Saitama City, located about 30 minutes from Tokyo, has many tourist attractions that are different from those of Tokyo. I've only been to Saitama City a few times before for shopping. I had an image of the city as a high-end shopping area in Saitama Prefecture, but I was able to see another aspect of Saitama City through this opportunity.
Today, I would like to tell you my experience in Saitama City.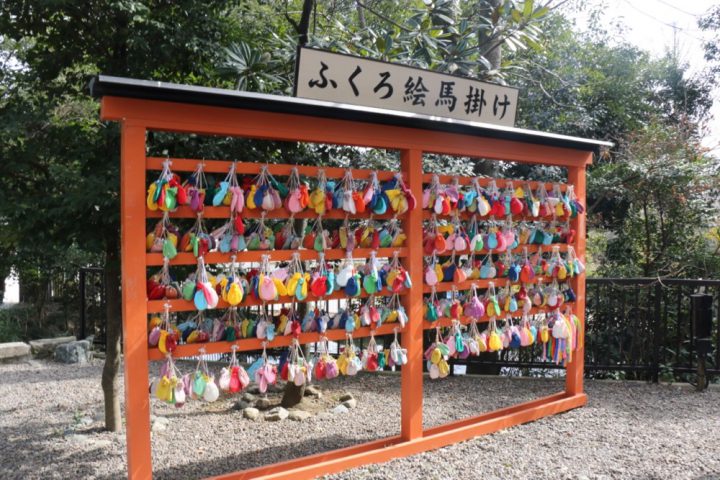 #Relaxing~Hikawa Shrine, and Omiya Park 
Shrines are familiar to me as a foreigner because they appear in many Japanese Anime and TV dramas, and I have often seen them in Japan. However, I used to just pass by them, but this time I finally went inside the shrine. The place I visited was called "Musashi Ichinomiya Hikawa-jinja Shrine. The approach to the shrine is lined with 700 trees, mostly Japanese zelkova trees, stretching for about two kilometers from north to south, making it a valuable green space left in the city center as a historical and cultural asset of Saitama City. The endless rows of zelkova trees and the vermilion "torii" gate were impressive. "Torii" is a gate that separates the sacred area of a shrine from the secular world where people live, and marks the entrance to the sacred area. Once again, I was surprised to see that the second torii, the "Ni-no-Torii" of Hikawa Shrine, is one of the largest wooden torii in the Kanto area. As I entered the shrine, I saw many colorful Fukuro Ema (votive picture tablet in a bag). I thought the shape of the bags which made the contents invisible was cute, unlike the traditional way of writing your wish and hanging it on a board. However, I was told that the reason they put them in bags was because there were cases of people taking pictures of other people's Ema and posting them on social media or doodling on them without permission, so they started putting them in bags the year before last. When I heard that, I felt that it was a bit tough.
I was able to enjoy a different culture from Korea, where there are many churches,  by visiting the shrine which is familiar to Japanese people. It was an opportunity to realize once again that we are a country that seems so close, yet so far away.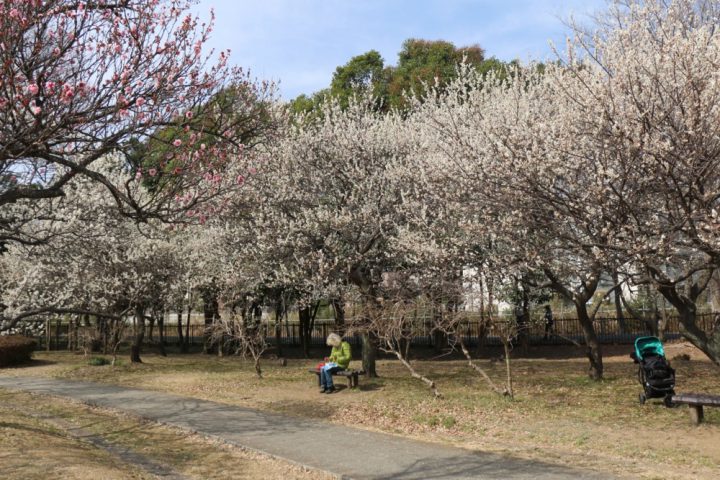 Hikawa Shrine, Omiya Park, and Omiya Bonsai Village are located around the Hikawa-sando Approach. Next, we moved on to Omiya Park. Omiya Park is currently the longest running and most used prefectural park in Saitama Prefecture. It is one of the 100 best cherry blossom viewing spots in Japan, and the park is very large and spread out like the Central Park. The open space, museum, Japanese garden, and even the pond were all well preserved and ecologically beautiful, with cute ducks, and turtles.
The plum blossoms were in full bloom in the nearby Omiya Second Park, and I felt like a hero on stage, enjoying the early spring.
It was a moment when I realized how happy I am at this moment and was able to appreciate the fact that I can see.
#Plenty of negative ions! Into the Bonsai Village
During my trip to Saitama City, I had the opportunity to experience and learn about Bonsai, one of Japan's old traditions and culture. Omiya Bonsai Village, located two stops away from Omiya Station, is a quiet town where a group of professional bonsai gardeners from Tokyo immigrated after the Great Kanto Earthquake in 1923, in search of spacious land, fresh air and water suitable for creating bonsai. Omiya Bonsai Village is known as a mecca of  bonsai and is visited by many enthusiasts from all over Japan and the world. In a residential area with a calm atmosphere, there are several bonsai gardens and the Omiya Bonsai Museum, the world's first public bonsai museum, which opened in March 2010. Even if you are not interested in bonsai, I thought the splendor of the bonsai would catch your attention.
The Bonsai Museum has about 70 seasonal bonsai, which allowed me to capture bonsai from various angles. I was also able to enjoy the fascination of bonsai through various materials relating to bonsai culture including bonsai pots, suiseki(small rocks) and folkloric documents.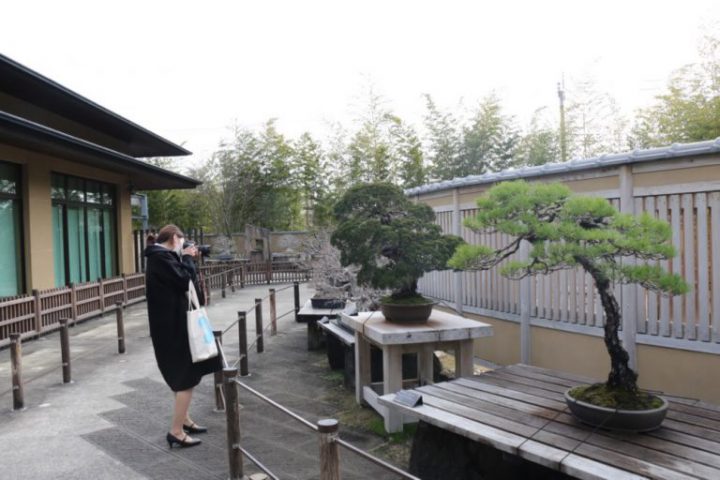 When I entered the lobby of the Omiya Bonsai Museum, I was greeted by a large Kanzakura (cherry blossom) bonsai. I felt like I was in a beautiful painting of cherry blossoms when I saw it. The person in charge of the museum told us what we should pay attention to when viewing the bonsai. In the front, the trunk should be visible without being hidden by the branches, the branches should be well balanced, and it is important to look up from below to feel the sense of a large tree. The bonsai had a different look when viewed from above and from below. I fell in love with bonsai when I looked at the magnificent bonsai while paying attention to the viewing points. At the Bonsai Terrace on the second floor of the main building, we had a panoramic view of the bonsai garden. I could feel the beauty of the scenery created by human hands and the Japanese atmosphere. Walking through nature all day, from the Hikawa Sando-approach to Omiya Park and Omiya Bonsai Village, I felt relaxed in both body and mind.
#Iwatsuki, a town of dolls
Did you know that Saitama Prefecture is the largest producer of Japanese dolls in Japan? Iwatsuki is located in the eastern part of Saitama City and is known as the "doll town". In the Edo period, the town prospered as a castle town and post town, and is also known as one of the leading places in Japan for making dolls. I visited Iwatsuki during the Street corner Hina Doll Tour, and it was a great time for me to go back to my childhood by collecting stamps and exchanging them for souvenirs. The streets of Iwatsuki were well preserved. The old and new dolls, colorful and monotone dolls, the streets were so cute and the buildings were so beautiful that it was exciting just to walk around.
These special dolls are called Hina
ningyo
(doll)
 and are used every year during the Hinamatsuri festival on March 3rd. Hinamatsuri is a seasonal annual event in Japan to pray for the healthy growth of girls. I was surprised to find out that there is a big difference between Korea and Japan in that there are separate days for celebrating girls and boys. For me, dolls are just toys that I played with when I was a child, but in Japan, there have been many different kinds of dolls made throughout its long history, and even today, Japanese people's love for dolls has not changed.
At the Iwatsuki Ningyo Museum, which opened in 2020, we were able to see the tools and materials used to make ningyo, as well as a variety of Japan's ningyo, including hina
ningyo
, gosho
ningyo
, and kamo
ningyo
. It was a time that made me think that dolls are something that Japanese people have lived with for so long that they have become a major part of Japanese culture. Iwatsuki gave me the impression that I had been traveling time into the past. Through this sightseeing tour, I was able to see the history of the city, but also the craftsmanship passed down and creating something new, which gave me a chance to understand again the attitude towards traditional culture and the industry that is trying to revive it. In the midst of today's digitalization, I was able to see the Japanese spirit of "Onko Chishin," or "learning from the past," as a way to connect tradition to the future.
This trip was very satisfying as I could feel every corner of Saitama City. I want to visit regularly and have fun! 
I hope you will visit this beautiful city where you can feel the Japanese atmosphere. I hope you will find interest in Saitama City through this article.
Thank you very much.